Enrichment Requirement

CRUISE ITINERARY
REQUIREMENT

Bridge Director



An experienced BRIDGE INSTRUCTOR is required who can provide a suitable program of classes during the cruise for players from beginners to advanced.
An attractive package is offered for the successful instructor including flights for the instructor.
Bring a guest free of charge.
Virgin Voyages is introducing this Bridge Instructing Program for some cruises so in the first instance they are seeking expressions of interest from instructors who are available for this cruise.
Please indicate your availability by adding this cruise to your Wish List, along with your submission with a suggested proposal about the program you could offer.
CRUISE ITINERARY DETAILS
CRUISE ITINERARY - VVRES231120 Singapore, Bali & The Gold Coast Cruise
Embarkation:
Singapore
Date: Monday, November 20, 2023
Disembarkation:
Sydney Australia
Date: Tuesday, December 5, 2023
No of Nights:
15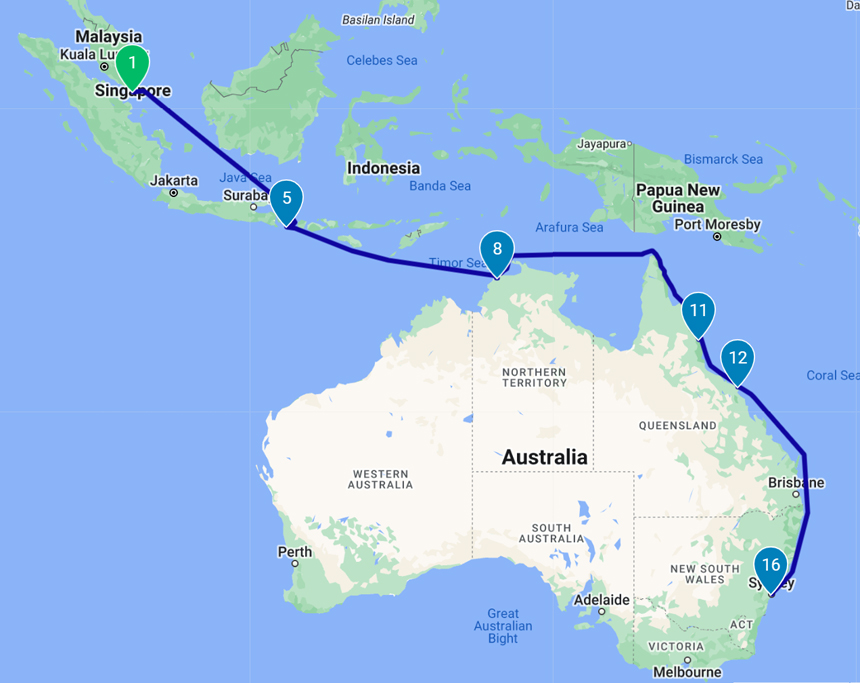 DISCLAIMER
This itinerary information has been compiled from various sources. Whilst every effort has been made to provide accurate information, the cruise lines can and do change their itineraries. Cruise Ship Speakers cannot be held liable for any inaccuracies that these programs may contain. Please refer to the up-to-date information provided by the cruise lines themselves. Please notify the Web Administrator if there are any inaccuracies.