Enrichment Requirement

CRUISE ITINERARY
REQUIREMENT

Enrichment Speaker



GUEST SPEAKERS only are invited to register their interest for this cruise.
The successful candidate can bring a guest free of charge.
A standard balcony passenger cabin will be provided. Twin or doubles are provided.
Depending upon availability, the candidate may be able to host shore excursions.
Please submit your proposal along with your application including a title and short synopsis and previous experience.
Free parking is provided at the terminal. If returning to a different terminal, transfer will be provided.
Free WIFI provided.
CRUISE ITINERARY DETAILS
CRUISE ITINERARY - SD128 Caribbean Calypso
Embarkation:
Portsmouth UK
Date: Thursday, January 18, 2024
Disembarkation:
Portsmouth UK
Date: Saturday, February 17, 2024
No of Nights:
30
CRUISE LINE WEBSITE ITINERARY LINK
Click the link below to visit the Cruise Line website to view more about this itinerary (this page will open in a seperate window).
CLICK THIS LINK >>
Caribbean Calypso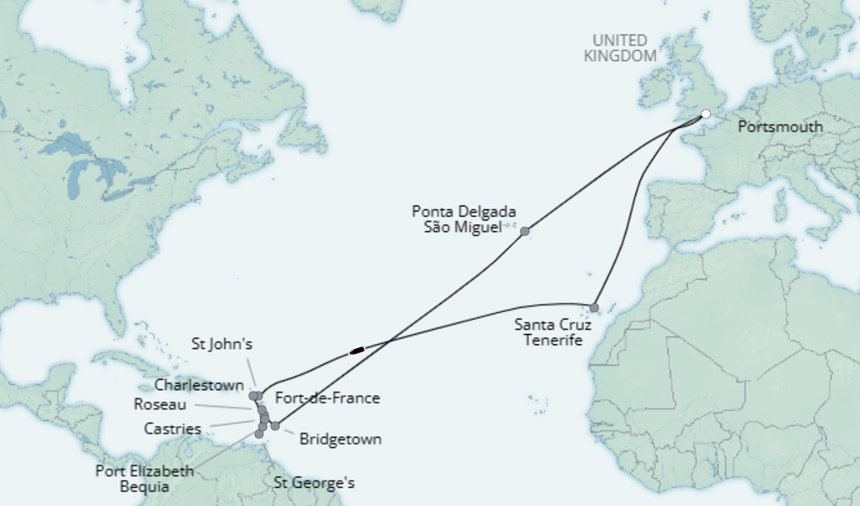 DISCLAIMER
This itinerary information has been compiled from various sources. Whilst every effort has been made to provide accurate information, the cruise lines can and do change their itineraries. Cruise Ship Speakers cannot be held liable for any inaccuracies that these programs may contain. Please refer to the up-to-date information provided by the cruise lines themselves. Please notify the Web Administrator if there are any inaccuracies.