Enrichment Requirement

Cruise Itinerary
CRUISE ITINERARY - SS210528010 Mediterranean Cruise
Embarkation:
Civitavecchia (for Rome) Italy
Date: Friday, May 28, 2021
Disembarkation:
Barcelona Spain
Date: Monday, June 7, 2021
No of Nights:
10
Speakers and Instructors who are available for this cruise should register their interest. No specific topics indicated.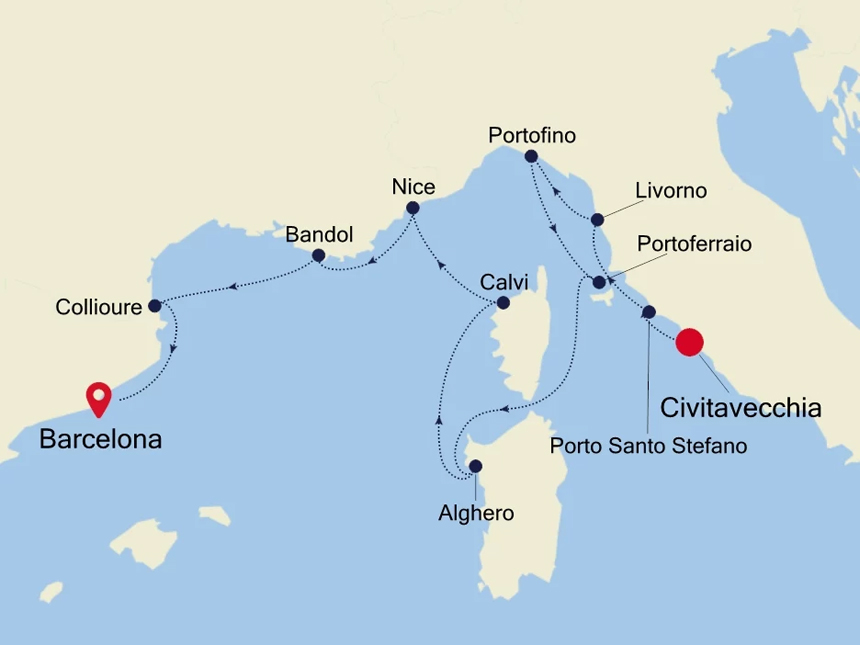 DISCLAIMER
This information has been compiled from various sources. Whilst every effort has been made to provide accurate information, the cruise lines can and do change their itineraries. Cruise Ship Speakers cannot be held liable for any inaccuracies that these programs may contain. Please refer to the up-to-date information provided by the cruise lines themselves. Please notify the Web Administrator if there are any inaccuracies.
Available Candidates
Click on the photo or name for full profile details.
The following people have indicated their availability for this cruise or sectors of this cruise.
The list is in ORDER by General Discipline (ie. Art Instructors, Bridge Directors, Craft Instructors, Destination Lecturers, Enrichment Speakers, etc).
Please contact the candidates directly if you would like to engage any of them. There are NO fees to do this.
Alternatively, we can arrange the bookings on your behalf. Please advise us of your choice(s) for this cruise.
Martin P. Lee
Destination Lecturer & Gentlemen Dance Host
BSc(Hons) MSc FBCS CITP



Coming from:
Poole, Dorset UK

Martin P. Lee graduated with first class honours in geography and geology from King's College London in 1975 followed by a masters degree in geography from Keele University. After service as a fellow at Lancaster University, he became a lecturer at Leicester University, and then a senior lecturer at the Royal Military College of Science. Upon early retirement in 2006, Martin has been a Gentleman Dance Host and Port Lecturer. He now spends half the year at sea and half the year at his home in Bournemouth.
Jack Hardy
Destinations, History, and Marine Exploration
BA-Univ. California, MS-Oregon State, PhD-Univ. of Washington



Coming from:
Portland, Oregon USA

Over the past 16 years professor, historian, and underwater explorer Jack Hardy has lectured on 67 different topics on more than 63 cruises. His richly-illustrated lectures focus on the history and culture of many popular cruise ship destinations, from the Baltic to the Mediterranean and Pacific. Also, as a diver and underwater photographer, other lectures include regional marine life, ancient shipwrecks, and famous ocean explorers. He has published more than 100 research papers and books. His research and exploration has taken him to 110 countries around the world.