Enrichment Requirement

Cruise Itinerary
CRUISE ITINERARY - SA361 Saga's Secret Cruise
Embarkation:
Southampton UK
Date: Tuesday, November 27, 2018
Disembarkation:
Southampton UK
Date: Wednesday, December 19, 2018
No of Nights:
21
Speakers and Instructors who are available for this cruise should register their interest. No specific topics indicated.

| | | |
| --- | --- | --- |
| Day 1 | EMBARK Southampton UK | |
| Day 2 | to Day 21 MYSTERY PORTS | |
| Day 22 | DISEMBARK Southampton UK | |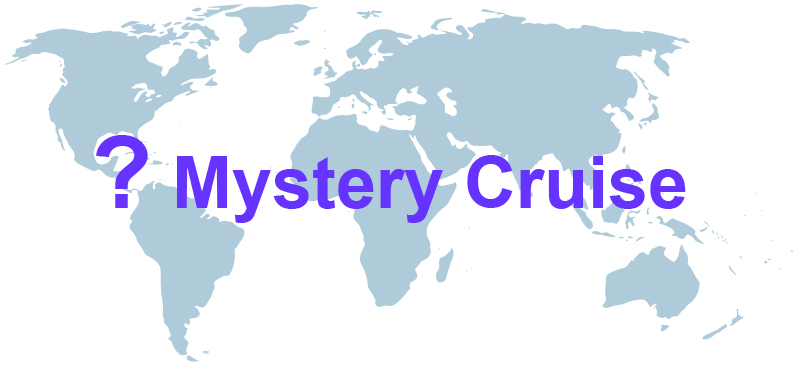 DISCLAIMER
This information has been compiled from various sources. Whilst every effort has been made to provide accurate information, the cruise lines can and do change their itineraries. Cruise Ship Speakers cannot be held liable for any inaccuracies that these programs may contain. Please refer to the up-to-date information provided by the cruise lines themselves. Please notify the Web Administrator if there are any inaccuracies.
Available Candidates
Click on the photo or name for full profile details.
The following people have indicated their availability for this cruise or sectors of this cruise.
The list is in ORDER by General Discipline (ie. Art Instructors, Bridge Directors, Craft Instructors, Destination Lecturers, Enrichment Speakers, etc).
Please contact the candidates directly if you would like to engage any of them. There are NO fees to do this.
Alternatively, we can arrange the bookings on your behalf. Please advise us of your choice(s) for this cruise.
Irene Burns
Craft Instructor & Bridge Director




Coming from:
Spennymoor, County Durham UK

Irene joined the police and served eighteen years in the force, rising to the rank of Inspector, before starting a craft retail business. Having come from a 'sewing' family, Irene was enthusiastic about handicrafts. She attended courses to teach the subject and started sewing classes locally which continued for fifteen years. Irene now has several years experience as a craft tutor, both locally and on cruise ships. Irene is also a qualified Bridge Director and teaches Bridge.
Kathy Stearne
Landscape History & Ecology
Ph.D B.Sc. C Env.



Coming from:
Melksham, Wiltshire UK

Kathy gained a Doctorate in Agricultural History & Ecological Management, from Imperial College London, in 2004. She has many year's experience both as a civil servant and in private consultancy, organising lectures, activity workshops and study trips in England. Kathy is a member of the Speakers Club of Great Britain and is also an experienced destination lecturer. She has a passion for travel, meeting new people and seeing new places. Kathy has a range of Presentations on; Destinations, British traditions, and the countryside, which can be tailored to destinations or seasons as required.
Sue Baic
Nutrition
MSc RD. Nutritionist & Dietitian. Author of Nutrition For Dummies



Coming from:
Bristol, Avon UK

Sue Baic is an experienced and passionate public speaker in nutrition and health. She is noted for her lively, interactive and entertaining lecture style which often brings the local world of food and nutrition on board. Sue works as a freelance registered dietitian in the UK sometimes available at short notice. Since January 2017 she has been a guest speaker on board cruise ships in the Caribbean, Scandinavia and the Mediterranean. Sue contributes to an enrichment programme with broad appeal to those interested in diet, health and positive ageing to enhance passenger experience.
Colin Johnson
Forensic Pyschology, Criminology & Law Enforcement




Coming from:
Mattingley, Hampshire UK

Colin is an internationally accredited and operational Geographic Profiler and was the first ever Fellow of his discipline across Europe. He holds a master's degree in psychology. A police officer for 30 years, principally as a detective, he specialised in investigating major crime, including murder, stranger rape and abduction. He became one of the first officers selected to the National Crime Faculty. Colin has worked operationally and lectured across several continents, including in Australia, Dubai, France and the U.S.